ArchiCAD Display PropertySets
From IfcWiki
The IFC properties (PropertySet) don't appear in the Object-Properties, but in IFC Project-Tree.
Then you pursue the operation plan:
In the menu Options (Optionen) -> Work Environment (Arbeitsumgebung) choose the Werkzeug Dialogfenster (tool dialog window)
In the middle table column choose the appropriate element (e.g. Wand (wall).
In the right table column switch on the appropriate IFC version (e.g. Ifc 2x).
Advice: 'IFC 2.0' is presently preset in ArchiCAD 9.
Important: Install the IFC interface from download page and restart ArchiCAD before you make settings.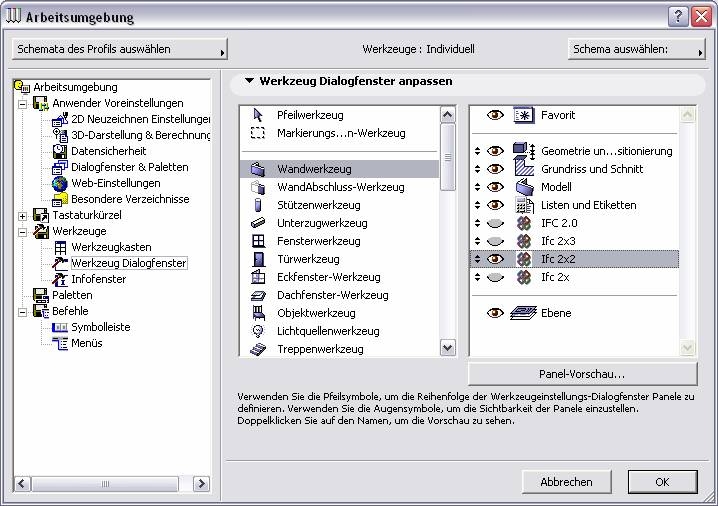 Menu to make IFC properties available in the ArchiCAD property window